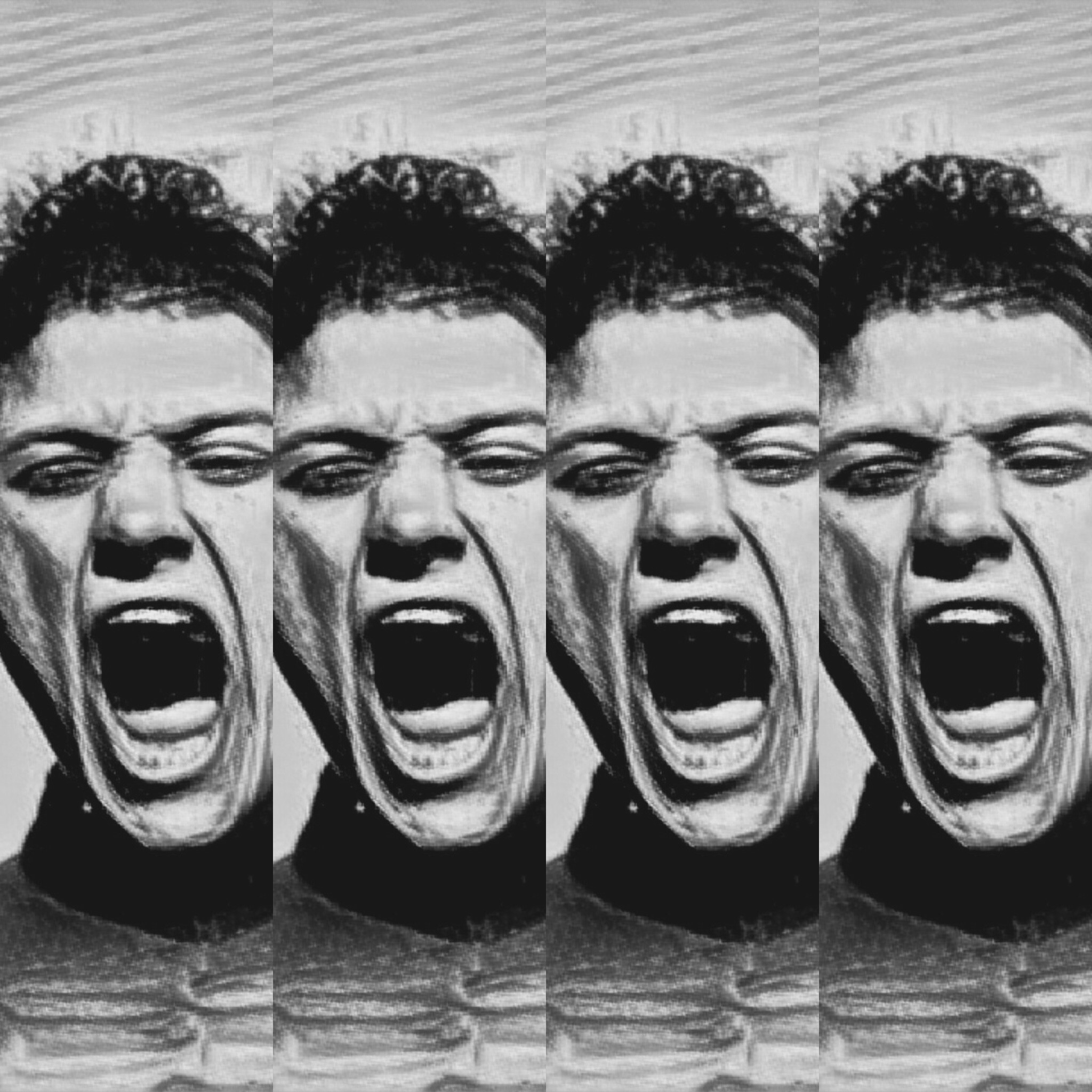 This one comes by special request. Many of my singer/musician peers have voiced distress regarding the rehearsal process. The communing of creative people for the sake of art-making is a matter of chemistry. Differing personalities, experiences, musical schools of thought, and work styles can converge into the perfect match OR the match that triggers an explosion. I offer the below suggestions (through personal trial and much error) to help buffer the suffer of rehearsal woes.  
TAKE CARE AND PREPARE 
MORNING GLORY 
Regardless of the time of day you've booked your rehearsal, start your morning off right. It may be the only opportunity you have to settle your brain and body. Before you get out of bed and before you bury yourself in devices, emails, social media, etc., engage in a brief meditation.  Start with gratitude, beginning with easy stuff. "I am grateful for my bed, my pillow, my breakfast…" Move on to more rooted matters. "I am thankful for my relationships, my talent, my opportunities to practice my craft." Then, stay in that state and breathe in meditation for 5 minutes, noticing thoughts and sensations as they arise.  
WARM IT UP 
Engage in light vocal warm ups. Begin with speaking-based and sound-making exercises, rather than diving right into scale work. Especially if you're warming up in the morning, it is important to let the voice acclimate from all your silence during sleep. And remember that most rehearsals typically last 2-3 hours, THAT'S A WHOLE LOTTA SINGING! Allow the warm ups to be the appetizer and the rehearsal itself be the entree.  
PACK IT UP 
Make lists in advance of everything you need for rehearsal. Assemble all your musical gear: sheet music, lyrics, iPad, paper, writing utensils, strings, capos, picks, etc. Make a Snack Attack Pack containing a refillable water bottle, non-caffeinated tea, fruit, and protein bar (low sugar to prevent crash). Be aware of any food allergies or food preferences of your band mates/colleagues. You don't want to bring something into a contained room that makes someone sick or uncomfortable. If you're a coffee drinker, make sure you up the water intake to keep yourself hydrated and stave off the edginess.  
CULT OF PUNCTUALITY  
This one has been and continues to be my Achilles' heel. You've probably heard the saying, "If you're on time, you're late." There is deep truth in this. Delays, hiccups, and travel snafus are a given (especially for us New Yorkers). However, if you prepare with enough time, or dare I say it, IN ADVANCE, you can prevent the awkwardness and stress of a late arrival. There is nothing more taxing on the voice than active stress. For the sake of your sanity and your serenade, allow enough time to arrive a bit early.  
IT'S MY PARTY (REHEARSING YOUR MUSIC WITH OTHERS) 
KNOW THY SELF 
Know your songs inside and out! Whether rehearsing original or cover songs, new or revived relics, you must familiarize yourself with them BEFORE rehearsal. Stumbling through song structures at your own rehearsal is a major time suck and energy deflater. Alleviate tension by arriving prepared.  
TIME IS ON MY SIDE 
Budgeting time is extremely important in rehearsal settings. You cannot expect to get 20 songs fully arranged and rehearsed in a two-hour window of time. Set realistic goals based on your finances, gig length, and musician availability. Getting music to bandmates in advance is ALWAYS useful. Try to deliver the files altogether, instead of linking to 10 separate youtube vids. Organization yields efficiency.  
BALANCING ACT 
When it comes to arrangements and parts, find balance between being overly causal and extremely rigid. Getting too specific with parts/ideas before playing may prevent something organic and exciting from happening. Have musical ideas established, but be flexible and trust the nature and instincts of the musicians you've hired. Musical collaboration is indeed symbiosis. Over-specification kills morale and energy. Under-specification causes delays and frustration. Be open to suggestions and deviations, but stay true to yourself when it's an idea you firmly believe in.  
WELCOME TO THE PARTY (REHEARSING OTHER PEOPLE'S MUSIC) 
TEST THE WATER 
You may have a great suggestion or amendment for an arrangement to offer. Express your opinion once as a barometer for the environment. You will quickly be able to assess the mindset of the artist you're working with. They will either be open to the suggestion or make it clear that they're not interested in collaboration. Whichever the case, act respectfully. Not everyone's process is the same. And there are great benefits in learning to accommodate your professionalism in a variety of situations.  
EBB & FLOW 
Be aware of your listening to speaking ratio in a rehearsal. Take time to process what a bandleader is expressing and then take a breath before responding. Reactivity can spark misunderstanding. Use your ears and words thoughtfully.  
PARTY RULES!
ME, MYSELF, AND I  
No outward self-deprecation
Don't point out your own mistakes
Don't spiral into self-criticism. Allow compassion to be a shock absorber to your artistic challenges. 
MIND YOUR MANNERS  
Curb excess riffing or noodling between songs or when others are figuring out parts
No extraneous cell phone usage 
Prevent overt displays of frustration - BREATHE! 
PERFECT IS POINTLESS 
Strive for progression, not perfection. Even if you have a flawless rehearsal it does not necessarily mean it will translate to performance. Manage your expectations by aiming for collaboration, exploration, and discovery. It's much more fun that way! 
FALLING ON DEAF EARS 
Not being able to hear yourself/others is a common complaint in rehearsal environments. Pack a pair of foam earplugs and use both (or alternate one ear at a time) in the event that the monitor situation is bad. This will prevent overuse and strain of the voice as you can more clearly hear your internally resonating vocals this way.  
A lack of privacy can also cause stress. Try to book rehearsals in a space where you feel free to create without constraint, complaint, or judgement from outsiders.  
Find balance between over-singing and under-singing. Your collaborators want to hear the songs as they were meant to be performed: with emotion and purpose. Don't mumble through or change vocal melodies. However, be wary not to over-emote and push the vocals. Find the middle ground where there is evocation without aggravation.  
GIMME A BREAK 
Breaks are crucial in a rehearsal setting. Our brains get overloaded with the spewing of non-stop information. Taking short respites allow the songs and parts to sink in and personal relationships to blossom. This is a win-win. The bond becomes tauter and and the band becomes tighter. Just make sure to regulate the length of break time clearly so there isn't too much lingering and loitering. I've lost minutes into hours of precious rehearsal time while joyously chatting it up.  
THE RE-HASH CRASH 
I find that the time anxiety strikes most unforgivingly is in the AFTERMATH of a rehearsal. The brain floods with instant replays, dissecting every discussion, suggestion, criticism, debate, and moment of awkwardness. Remember, art-making is a communal and intimate experience. In the effort behind the creation of music, there will be moments of strangeness, vulnerability, and balance of ego. As long as respect and boundaries remain intact, artistic discomfort can often yield musical breakthrough. Allow yourself to be challenged and to challenge. But do it with courtesy.   
PREVENTING THE POST-JAM SLUMP
Start a rehearsal log/journal documenting (and dating) a list of things that were successful and a separate list of things that need improvement. Do this first with general comments/observations and then again on a song-by-song basis. 
Try compassion affirmations. Starting with the self and then spreading to your bandmates/colleagues. 
"I have compassion for myself, my uniqueness, tendencies, judgements, and communication." 
"I have compassion for ___ , his/her uniqueness, tendencies, judgements, and communication." 
Do a short, seated, mediation. Allow the thoughts and sensations around your discomfort to arise. Notice where the tension shows up in your physical body. Allow your breath to fill those spaces and then release away from them. Silently speak the words, "I am" on the inhale and "letting go" on the exhale.