ABOUT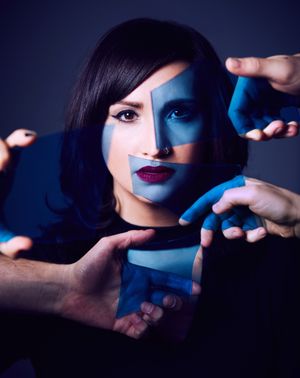 Abby Ahmad is an acclaimed singer, songwriter, guitarist, actor, and educator residing in Brooklyn, NY.
With edgy, intelligent lyrics and hypnotic melodies, her music is as passionate as it is profound. Bridging genres of folk-rock, blues, and alternative, Abby's percussive guitar style, thought provoking lyrics, and arresting vocals both captivate and challenge her audiences. Emotionally-charged, yet playful, she is at once in your face and in your heart.
Abby has recorded & toured internationally as a solo artist, backup singer, and with her band Fife & Drom. Her original music has been praised both critically and commercially, having been featured in major motion pictures (The Guardian) as well as being honored by the Independent Music Awards.
In addition to her music, Abby has also garnered praise for her theatrical work, being named "Actress of the Year" by the Pittsburgh Post-Gazette for her work in the regional premiere of Heather Raffo's gripping one woman show, 9 Parts of Desire.
As a voice and guitar teacher, Abby has been a trusted source of guidance and inspiration for students in the tri-state area for the past decade. Her vocal coaching and unique exercises have been utilized by major artists in preparation for festivals (Coachella) and late-night TV (The Tonight Show with Jimmy Fallon).